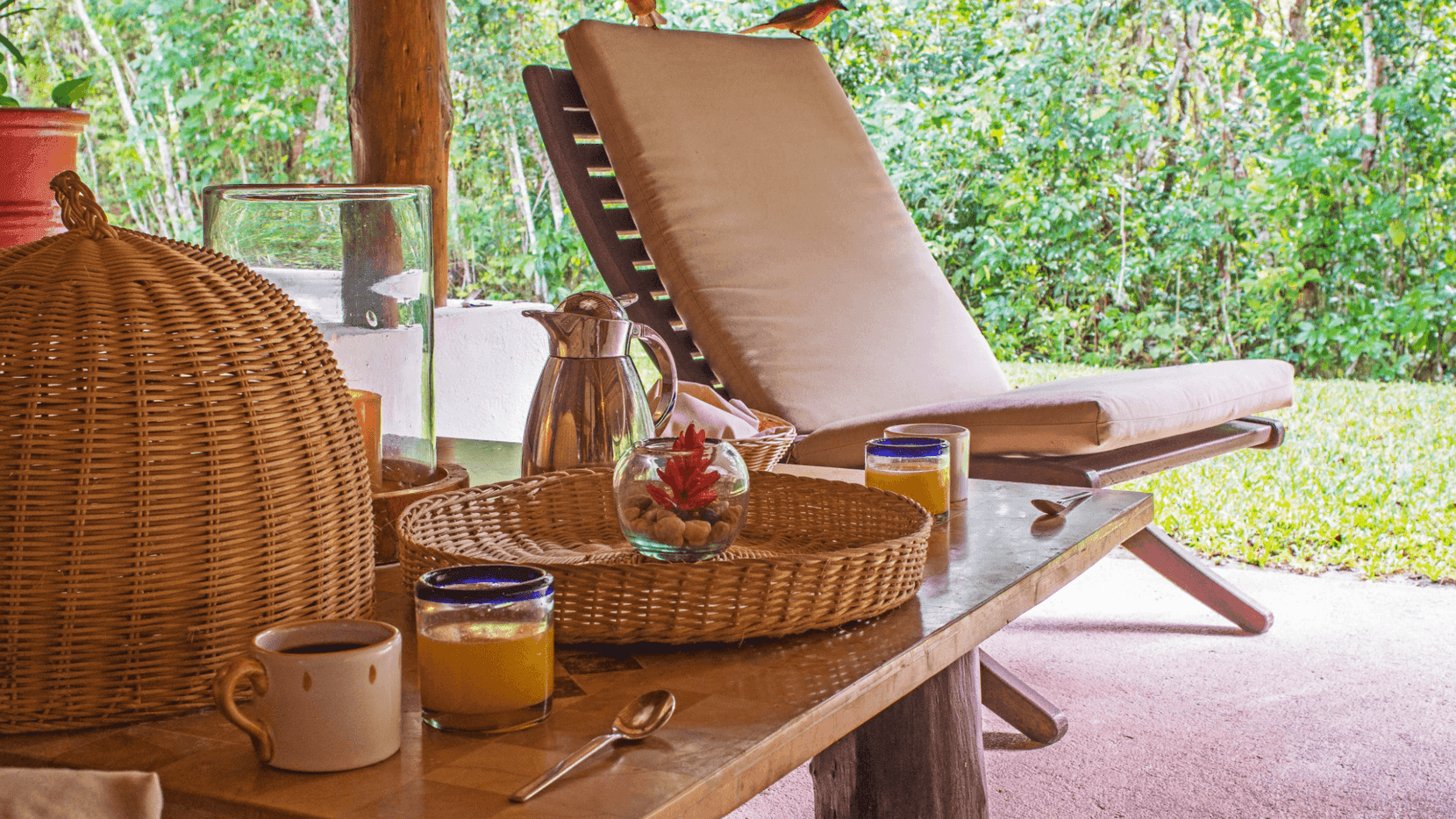 All inclusive
Our all-inclusive concept is designed to help you feel relaxed during your stay, so that you can enjoy unique experiences in a beautiful natural environment. Your package at The Explorean Kohunlich includes a luxury room, lunch and drinks, as well as one daily activity per person.
Breakfast: 7:30 a.m. to 12:00 p.m.
Lunch: 1:00 p.m. to 6:00 p.m.
Dinner: 7:00 p.m. p.m. to 9:30 p.m.
Snack Service: 7:30 a.m. to 9:30 p.m.
Lobby Bar: 10:00 a.m. to 10:00 p.m.