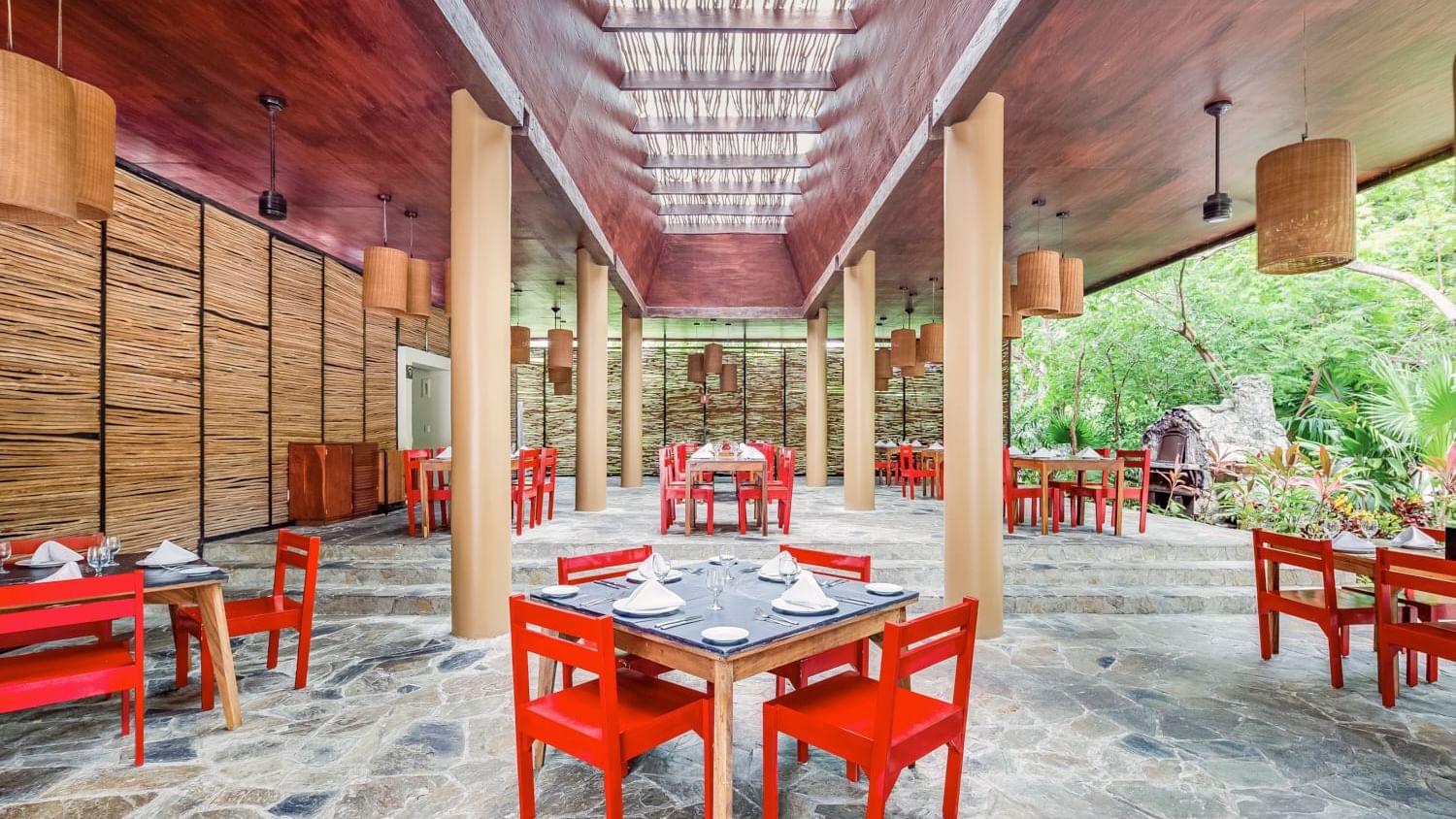 All Inclusive
Our concept offers you an unparalleled culinary journey through the delicious flavors and aromas that our chefs create from natural ingredients in the region, as well as refreshing drinks and cocktails at all times.
When staying at our all-inclusive Resort, you can enjoy guided activities on the island, as well as bike tours and snorkeling. In addition, you will be able to fully access all the facilities of the common areas of our sister complex, Fiesta Americana Cozumel All Inclusive, including the beach club, spa, specialty restaurants and much more.
We offer children's menus and for guests with dietary restrictions or food allergies.
Within our resort you can enjoy the following activities:
Painting classes (every Thursday at 5:30 p.m.)
Plastic recycling workshop (every Saturday at 6:00 p.m.)
Diving classes (under reservation)
Tequila tasting (every Tuesday and Friday at 6:00 p.m.)